BRANDING.
2011-2013. Referencer herunder.
VERO MODA POST. Tabloid magasin. Samarbejde med Malling Publications og GrenaaBuchard.
INSIGHT. Redaktionelt katalog VERO MODA WHOLESALE.
THE BOOK OF NOOS. Hard-back salgsbog. Skitser og resultat.
Y.A.S. Relancering af VERO MODA VERY som Y.A.S. Herunder logo-design, identitet, look-books og foto-stil.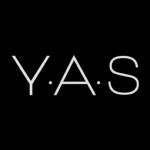 VERO MODA – WHOLESALE // VERO MODA ITEMS. Diverse udgivelser.